A
Ace constantly strives to add value to its customers through its single-window or one-stop solution approach, so that customers need not run pillar to post behind various products and services.
In order to deliver the one-stop benefits to customers, Ace continuously forges strategic alliances and deep backword linkages with world-class suppliers of products and solutions.
In this section you will find many energy efficient products, which we offer you, at your doorsteps.
Go ahead and explore the energy cost savings benefits you can derive out of these wonderful product portfolio.
Call us, immediately!
<![if !vml]>

<![endif]>
Electricity consumers with a load of 1.0 MW and above can make significant savings in power and fuel costs, by purchasing power in the open markets.
<![if !vml]>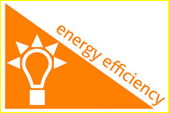 <![endif]>
 Every unit saved is two units purchased.
Every industry and large commercial consumer has the potential to reduce total demand and save at least 10-15% from the annual power bill.