<![if !vml]>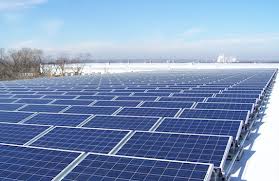 <![endif]>
Every consumer, whether domestic, industry, mall, hospital, temple, etc. can benefit by installing rooftop solar.
However, in almost all the states/ provinces in India, generally the electricity tariff for domestic consumers are much lower compared to industrial / commercial consumers.
Moreover, actual consumption in residences is low during the day and high during night, whereas industrial / commercial consumers use maximum electricity during the day, when solar is generating electricity.
Further for non domestic consumers, since their daytime consumption is high as well as uniform, there is no need for installing battery storage/ backup.  Systems without battery storage are less expensive, low in maintenance, and do not involve recurring costs for replacement of batteries.
Therefore, in the final analysis, in India, non domestic consumers are likely to benefit more.
Learn all about saving energy costs on our site.  We are always glad to meet you in person and assist you.  So, Contact us!
<![if !vml]>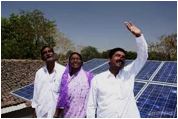 <![endif]>
Rural solar installation
Source:  greenpeace.org
<![if !vml]>

<![endif]>
Electricity consumers with a load of 1.0 MW and above can make significant savings in power and fuel costs, by purchasing power in the open markets.