<![if !vml]>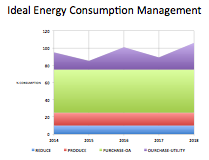 <![endif]>
<![if !supportLists]>· <![endif]>Reduce:  through energy efficiency – 10 to15% potential savings;
<![if !supportLists]>· <![endif]>Produce:  through onsite, renewable sources like rooftop solar – scope for another 10 to 15% savings;
<![if !supportLists]>· <![endif]>Purchase:  from cheaper, alternate sources like energy exchange, through Open Access, where available – presently available in Haryana, Rajasthan and Punjab and not available in Delhi and Uttar Pradesh – scope for savings of Rs.1-3 per unit for upto 50 to 60% of average annual consumption;
Energy
A
Energy is precious and expensive
Precious because the conventional, fossil fuel resource are rapidly dwindling. 
Becoming expensive on account of constant increase in input costs like manpower, freight, royalty, etc. 
As a result energy prices are poised to increase by an average 7-10% annually.
Our unique and innovative solution revolving around R2P Principle
<![if !vml]>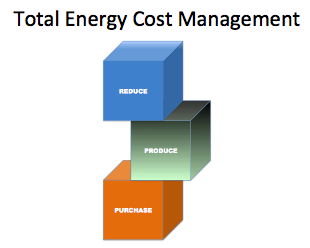 <![endif]>
Large energy consumers like malls, hospitals, hotels and industries can make significant savings through our unique solutions.
Ace brings these valuable solutions out of its knowledge, expertise and experience.
Ace has strategic alliances and deep linkages with industry leaders in all aspects of its offering.
Learn all about saving energy costs on our site.  We are always glad to meet you in person and assist you.  So, Contact us!
<![if !vml]>

<![endif]>
Electricity consumers with a load of 1.0 MW and above can make significant savings in power and fuel costs, by purchasing power in the open markets.
<![if !vml]>

<![endif]>

Power tariffs and bills are rising every day.  Industrial and commercial establishments can benefit …
Energy Efficiency
<![if !vml]>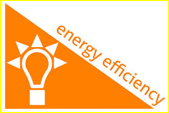 <![endif]>
 Every unit saved is two units purchased.
Every industry and large commercial consumer has the potential to reduce total demand and save at least 10-15% from the annual power bill.