What are ECBs?
ECBs are loans received from Non Residents with an average minimum maturity of 3 years.  They may be in the form of bank loans, suppliers' credit, notes, bonds, etc.  Most common are term loans with a minimum maturity of 3 years.
Who is Eligible?
Corporates, Units in SEZs and NGOs engaged in micro finance are eligible.  Individuals, Trusts and Non-Profit making organizations are not eligible.
From whom?
ECBs can be raised only from Recognized Lenders like international banks, multilateral financial institutions like IFC, ADB, etc., suppliers of equipment, foreign collaborators, foreign equity holders, etc.
Maximum Interest Rates
Maximum, all-in-cost of borrowings cannot exceed 6 months LIBOR + 300 basis points for maturity over 3 years and up to 5 years, and 6 months LIBOR + 500 basis points for maturities over 5 years.
End use
Proceeds generally can only be utilized for investment, new projects, modernization, overseas JVs/ Wholly owned Subsidiaries, etc.
We can support sound and viable proposals of all sizes.  Contact us immediately! our team of highly qualified and experienced professionals will be glad to assist you through the entire process!
<![if !vml]>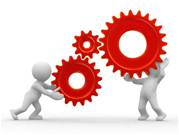 <![endif]>
Assist writing your business plan and presentations for investors, CMA data/ project report for banks/ Financial Institutions (FIs).
Financoal Helath Check-up
<![if !vml]>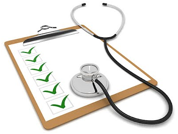 <![endif]>
Small and start-up companies do not have in-house financial expertise to periodically check their financial health…