What is Private Equity?
A private equity fund is like a mutual fund.  While mutual funds invest in shares of fairly large companies listed on the stock exchange, PE Funds make investments in relatively smaller, unlisted, privately held companies.
What is the primary reason for investing in unlisted companies?
The share market is highly volatile, with huge swings in the prices.  The share markets, unfortunately, are driven by two human emotions – greed and fear causing volatility.  Whereas investments in the shares of unlisted companies are non-volatile, since they are not traded on any stock exchange, on a day-to-day basis.
Investment in unlisted companies poses a different challenge of liquidity/ exit.  Therefore, before investing, funds carefully examine whether a realistic exit possibility is there are not.  Various exit options are available and these have to factored in.
But what are these private equity funds? What is their structure? Where and how do they raise money for investments? What are their objectives for the investing? What are the risks involved in raising private equity?  What will be the valuation you will get?  What are the pitfalls to be avoided? There are so many questions.  Here, on our website you will find the answers to the all the questions.
There is plenty of highly valuable content available on our site, not only about private equity but corporate finance in general, in the form of articles, tweets, photos, videos, etc.  We update our site almost every day with fresh, highly useful information.  So, we encourage you to explore our site carefully, by repeated visits.  Explore!
<![if !vml]>
<![endif]>
Assist writing your business plan and presentations for investors, CMA data/ project report for banks/ Financial Institutions (FIs).
<![if !vml]>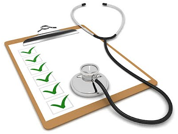 <![endif]>
Small and start-up companies do not have in-house financial expertise to periodically check their financial health…