A
<![if !vml]>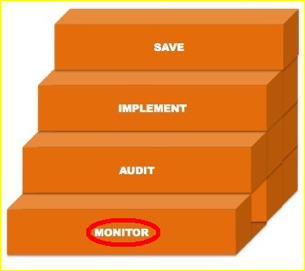 <![endif]>
Monitoring is the first step in making significant savings through energy efficiency.  The age-old adage says, "what gets measured (monitored) Improves".
There are many products and systems available in the market, a few from global giants.  However, we are not satisfied with most of them.  We find that most of them simply tell the consumer what their consumption pattern is.
What is required is in-depth analysis of the collected data to identify the areas of weakness/ improvement, so that measures can be initiated to plug the leakages and save costs.
What you require is a small company, who analyze the collected data in their back offices, and provide you with meaningful insights, leading to cost savings.
Our intelligent solution focused on cloud based data analysis is the solution.
<![if !vml]>

<![endif]>
Electricity consumers with a load of 1.0 MW and above can make significant savings in power and fuel costs, by purchasing power in the open markets.
<![if !vml]>

<![endif]>
Power tariffs and bills are rising every day.  Industrial and commercial establishments can benefit …