The infrastructural requirements for availing open access benefits differ from state to state, as prescribed by the state regulatory commissions.
While some states prescribe having an independent feeder from the substation/ powerhouse supplying power, others permit open access on a mixed feeder (meaning many consumers are connected to that feeder). 
Having an independent feeder enables the consumer to avail open access even during load shedding, thereby ensuring uninterrupted power supply, 24 hours of the day. 
Those availing on mixed feeder will not be eligible to get power during power cuts.
Availability Based Tariff (ABT) Compliant, 0.2s class, energy meter however is compulsory in all states.  The number of these meters and the place of their installation differ from state to state.
The Central Electricity Regulatory Commission (CERC), which is responsible for open access regulation in India has prescribed a minimum connected load of 1MW for availing open access.
Key Benefits:
<![if !supportLists]>· <![endif]>Savings up to Rs.60 lacs, for every MW of connected load;
<![if !supportLists]>· <![endif]>Total Relief from Load Shedding;
<![if !supportLists]>· <![endif]>No need to run the generator.
Learn all about saving energy costs on our site.  We are always glad to meet you in person and assist you.  So, Contact us!
<![if !vml]>

<![endif]>
Ace has been appointed a consultant by Indian Energy Exchange (IEX), India's largest energy exchange, for market development and creating awareness
.
<![if !vml]>

<![endif]>
Power tariffs and bills are rising every day.  Industrial and commercial establishments can benefit …
<![if !vml]>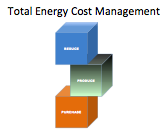 <![endif]>