Till the new Electricity Act, 2003 came into force, generation, transmission and distribution of electricity in India was governed by the old, archaic, Electricity Act, 1948.
Under the old law, all the three components of electricity production and consumption was restricted and under the monopoly of state run organizations. 
Various state governments mismanaged and financially weakened the electricity boards through populist largesse.
Power sector desperately needed reforms and private sector participation.
The new Electricity Act, 2003 introduced reforms, including private participation in all the three components.  It also created the mechanism of open access, which empowers large consumers to purchase power in the open market through energy exchanges and bilateral contracts.
The transmission and distribution companies, which own the physical infrastructure, are bound to deliver the power purchased in the market to the doorsteps of the consumer, for which they are entitled to levy service charges.
The market discovered prices have been found to be cheaper by at least Rs.1 to 2 per unit, even after paying all additional charges.  In addition, consumers can get uninterrupted power supply, 24 hours of the day, which is great boon for industry.
Key Benefits:
<![if !supportLists]>· <![endif]>Savings up to Rs.60 lacs, for every MW of connected load;
<![if !supportLists]>· <![endif]>Total Relief from Load Shedding;
<![if !supportLists]>· <![endif]>No need to run the generator.
Learn all about saving energy costs on our site.  We are always glad to meet you in person and assist you.  So, Contact us!
<![if !vml]>

<![endif]>
Ace has been appointed a consultant by Indian Energy Exchange (IEX), India's largest energy exchange, for market development and creating awareness
.
<![if !vml]>

<![endif]>
Power tariffs and bills are rising every day.  Industrial and commercial establishments can benefit …
<![if !vml]>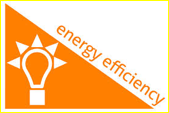 <![endif]>
 Every unit saved is two units purchased.
Every industry and large commercial consumer has the potential to reduce total demand and save at least 10-15% from the annual power bill.